Join the Thomas Plumbing Team
At Thomas Plumbing, we're not just offering a job; we're presenting a pathway to success and growth. Our commitment to excellence is unwavering. We're not your typical plumbing company; we're a high-quality, boutique establishment that embodies professionalism. We offer comprehensive training to transform you into a seasoned pro, but your foundational skills and enthusiasm for mastering your trade are your keys to success here. Conveniently situated off Highway 211 in Raeford, we're accessible from Hoke, Moore, and Cumberland County.
Join us and start your career in the trades today!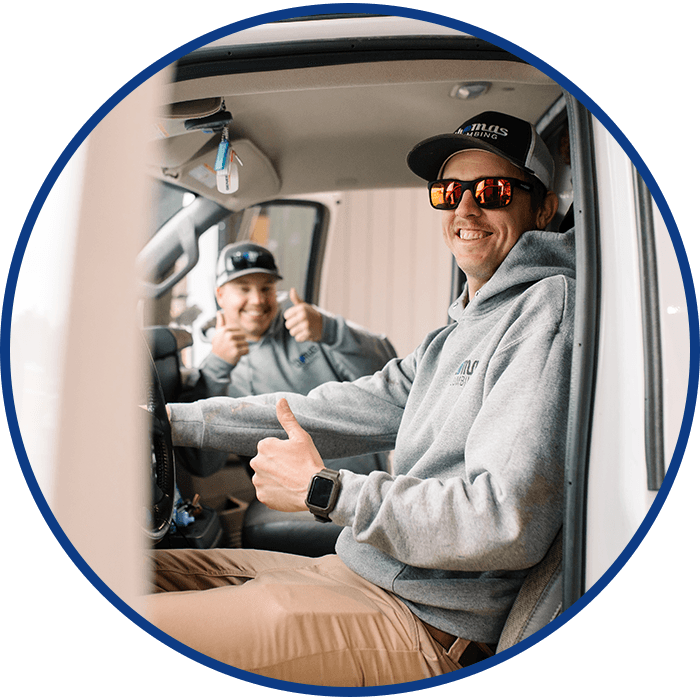 Why Choose Thomas Plumbing?
Nearly every position at Thomas Plumbing comes with a guaranteed 40-hour work week and a host of exciting benefits. Picture yourself earning performance bonuses and contributing to your future with a 401(k) and company match. We embrace the philosophy that life is to be enjoyed, which is why our full-time employees receive 10 days of paid time off and multiple paid holidays each year. Plus, we understand that wellness matters, which is why sick time won't impact your PTO balance.
Professional Business Operations

We're not your average plumbing company. Thomas Plumbing is a family owned, high-quality, customer service driven boutique plumbing company that puts employees and customers first, always.

On-the-Job Training and Development

Thomas Plumbing provides opportunities for professional development and continuing education both as a team and individually. We believe in supporting our team to reach all of their goals, both personally and professionally.

Paid Time Off, Sick Leave and Holidays

We believe that life is meant to be lived to the fullest, so all full time employees receive 10 days (80 hours) of paid time off and nine paid holidays annually, after a 90-day introductory period. Germs happen, so sick time is not docked against PTO.

Work Hard, Play Hard - We Have Fun

Work hard, play hard - we mean it. Work is meant to be enjoyable, so we work hard to sprinkle a little bit of fun into the workweek whenever possible. Whether it's Chick-fil-A breakfast in the break room or a night out bowling with the team, we have a good time.