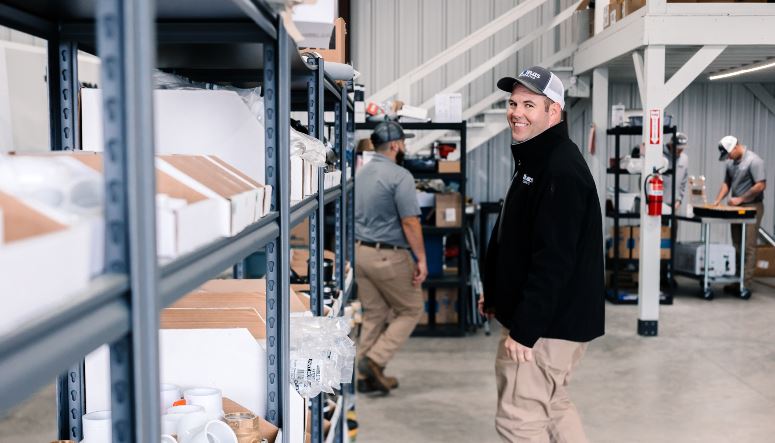 Garbage Disposal Repair and Maintenance in Aberdeen, North Carolina
Who Fixes Garbage Disposals?
If your garbage disposal has begun to malfunction or stopped working, you might be thinking: "Who can I call for help?" In short, call a plumber. They will have the know-how and tools to troubleshoot and address issues with garbage disposals, from mechanical faults to blockages.
But you should not just trust any plumber, right?
That is correct! Turn to someone you can trust to perform quality work and deliver lasting results. At Thomas Plumbing, we are just the plumbers you are looking for. We have served tens of thousands of customers in Aberdeen, Raeford, Pinehurst, Southern Pines, and the surrounding areas since 2008. We are licensed and insured, provide flat-rate pricing, and schedule same-day services. Plus, we offer a one-year warranty for the parts we install and our labor.
For garbage disposal repair and maintenance in Aberdeen, do not hesitate to call (910) 727-1641.
Common Garbage Disposal Problems
Garbage disposals make it easy to dispose of certain kinds of food scraps directly into your sink. Instead of collecting and throwing away food waste in the trash, you can quickly and efficiently grind it up and wash it down the drain. Unfortunately, even the most reliable garbage disposals can be susceptible to a few problems.
These include:
Clogs: These are the most common problems. A clog of any kind can cause water to back up in a sink and prevent the disposal from working properly.
Jamming: Garbage disposals can jam if hard objects like utensils or bones get caught in them.
Leaks: The connections between the garbage disposal unit and a property's plumbing can develop leaks over time. This can lead to water damage under a sink and even allow mold to grow.
Dull blades: Older or more worn-out garbage disposals may have dull blades, which work less efficiently and can lead to slower drainage.
Strange noises: Unusual sounds like grinding, rattling, or scraping could stem from loose parts or damage.
Why Choose Thomas Plumbing?
What Makes Us Different
Serving Raeford, NC Since 2009
Available Nights & Weekends

No matter when you need us, we're ready to help.

We Offer Financing Options

We make plumbing services affordable with financing options.

Backed by a Warranty

Get peace of mind with our warranty-backed services.

Available for Emergency Help

Plumbing emergencies can't wait. Call for immediate help.
Hear From Our Happy Customers
Reviews & Testimonials
At Thomas Plumbing, your satisfaction is our priority! See for yourself what our customers have to say about working with us.
"Thomas Plumbing was quick and professional."

After this great experience, we will certainly use them again in the future as needed and refer them to our friends. Thanks again to Lisa for quick scheduling and to Tim for his expertise!

- Tricia M.

"Great company!"

Very thorough and professional. Showed up on time ready to work. The quality of work was excellent. Would definitely recommend!

- Jennifer A.

"No One Better!"

I get so nervous when calling companies for repairs because of the type of service I receive. I called Thomas Plumbing for a garbage disposal installation and sink installation and had a really good experience. Michael and Brandon came out to do the job fo

- Mammie S.

"Couldn't Be Happier"

We came home to a failed hot water heater and someone was at our house within an hour of calling. Amazing service from start to finish.

- Hillary D.

"A truly loyal customer"

Whenever I call them, I get a same-day appointment, they are on time, professional, and courteous. Their work is always guaranteed by warranty. The quality of their work is exceptional. I have America Homeshield but will call Thomas Plumbing because of the

- Sharon S.

"Our guy Steve did an awesome job!!"

I'm so glad I went with Thomas Plumbing!! Not only was he responsive, he was here exactly when he said he would be, got right to the root of the problem AND found some additional small issues I didn't notice. Great guy and a great company!! I&r

- Sean M.

"Best in NC!"

Tim and his associate were on time, professional, and kind. Very refreshing to have such good service. I would recommend them highly and they will be my only choice in North Carolina for plumbing needs.

- Thomas S.

"I can't recommend them enough!"

Have never experienced such good service from a company. Every time we call, they give timely, excellent service. We noticed an underground leak today in the pipe that runs from our well to the house. Even though it was 4pm, they had 2 very nice young men

- Mary S.