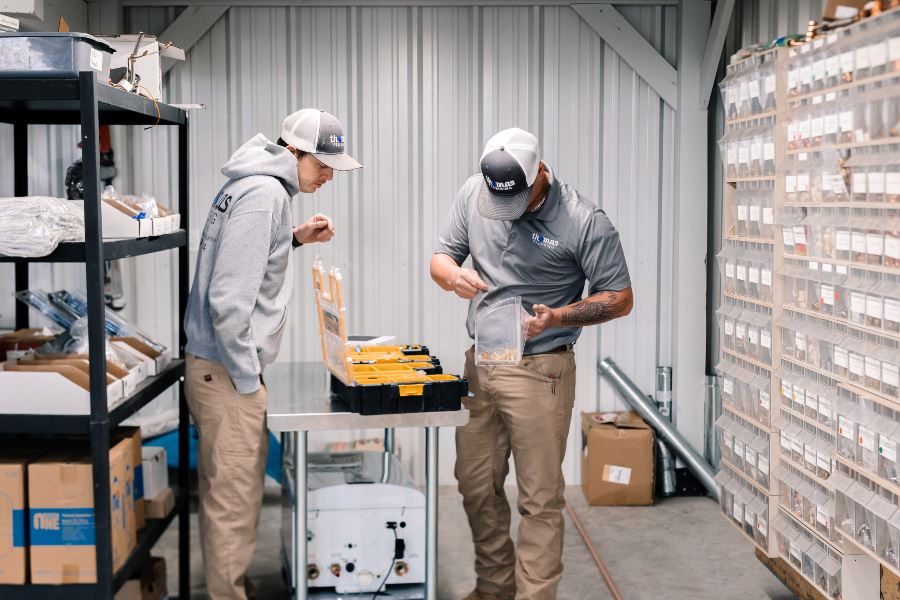 Gas Line Repair in Aberdeen, NC
Get Help with Gas Line Installation & Replacement
Gas lines are a critical component of any plumbing system. Gas lines are used to provide fuel to appliances such as stoves, ovens, dryers, and more. Gas lines also provide fuel to an appliance or water heater when you turn on the gas.
Gas lines are made from a combination of steel and plastic. The steel is used to provide the strength necessary to carry the gas while the plastic is used to provide flexibility. Over time, gas lines can wear out and need to be repaired or replaced.
If you need a gas line repair in Raeford, NC, or the surrounding areas,
call (910) 727-1641to schedule an appointment.
Signs You Need Gas Line Repairs
There are a number of signs that you may need gas line repair. One of the most obvious signs is a gas leak. If you smell a strong gas odor or notice a visible gas leak, you need to immediately turn off the gas and contact your local gas company. If you do not smell a gas leak or notice a gas leak but are experiencing other signs, you may want to consider scheduling a gas line repair with a professional plumber.
Other signs that you may need gas line repair include:
Fumes in your home
Discoloration in the walls or ceilings
Water damage in areas where there is no water
An unexplained increase in your utility bills
If you are experiencing any of these signs, it is important that you schedule a gas line repair with a professional plumber. Gas line repairs are best left to the professionals to ensure that the repairs are done correctly and that the gas line is properly tested to ensure there are no leaks.
Why Choose Thomas Plumbing?
What Makes Us Different
Serving Raeford, NC Since 2009
Available Nights & Weekends

No matter when you need us, we're ready to help.

We Offer Financing Options

We make plumbing services affordable with financing options.

Backed by a Warranty

Get peace of mind with our warranty-backed services.

Available for Emergency Help

Plumbing emergencies can't wait. Call for immediate help.
Thomas Plumbing for Gas Line Repair in Aberdeen, NC
At Thomas Plumbing, we offer gas line repair in Raeford, NC, and the surrounding areas. Our plumbers are fully trained and licensed, and we are committed to providing you with the highest level of service. We will always arrive on time, in uniform, and ready to work. We will explain your options and the costs associated with each option so you can make an informed decision.
Call (910) 727-1641 or contact us online today to schedule a gas line repair in Aberdeen, NC.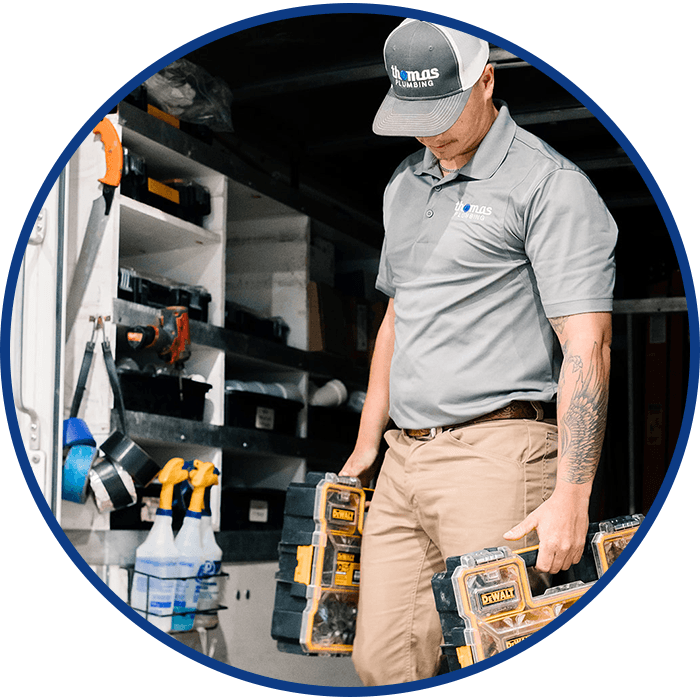 Hear From Our Happy Customers
Reviews & Testimonials
At Thomas Plumbing, your satisfaction is our priority! See for yourself what our customers have to say about working with us.
"Thomas Plumbing was quick and professional."

After this great experience, we will certainly use them again in the future as needed and refer them to our friends. Thanks again to Lisa for quick scheduling and to Tim for his expertise!

- Tricia M.

"Great company!"

Very thorough and professional. Showed up on time ready to work. The quality of work was excellent. Would definitely recommend!

- Jennifer A.

"No One Better!"

I get so nervous when calling companies for repairs because of the type of service I receive. I called Thomas Plumbing for a garbage disposal installation and sink installation and had a really good experience. Michael and Brandon came out to do the job fo

- Mammie S.

"Couldn't Be Happier"

We came home to a failed hot water heater and someone was at our house within an hour of calling. Amazing service from start to finish.

- Hillary D.

"A truly loyal customer"

Whenever I call them, I get a same-day appointment, they are on time, professional, and courteous. Their work is always guaranteed by warranty. The quality of their work is exceptional. I have America Homeshield but will call Thomas Plumbing because of the

- Sharon S.

"Our guy Steve did an awesome job!!"

I'm so glad I went with Thomas Plumbing!! Not only was he responsive, he was here exactly when he said he would be, got right to the root of the problem AND found some additional small issues I didn't notice. Great guy and a great company!! I&r

- Sean M.

"Best in NC!"

Tim and his associate were on time, professional, and kind. Very refreshing to have such good service. I would recommend them highly and they will be my only choice in North Carolina for plumbing needs.

- Thomas S.

"I can't recommend them enough!"

Have never experienced such good service from a company. Every time we call, they give timely, excellent service. We noticed an underground leak today in the pipe that runs from our well to the house. Even though it was 4pm, they had 2 very nice young men

- Mary S.